Nicolai Josuttis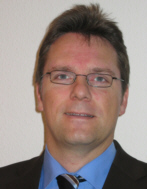 Nicolai Josuttis is an independent system architect, technical manager, author, and consultant. He designs mid-sized and large software systems for the telecommunication, traffic, finance, and manufacturing industries.
He is well known both in the SOA and C++ Community and to attendees at various conferences. He not only speaks and writes with authority (being the author of "SOA in Practice", "The C++ Standard Library" and "C++ Templates") but is also an innovative presenter.
Together with Jutta Eckstein he is a partner of IT-communication.com, two world-leading experts for the successful realization of large and distributed IT projects in practice.
Sessions
More Info
Check the interview with Nicolai, where we discuss several topics, and extra information is provided about the subject of his tutorial.